Changing the Lives of Kids With Cancer, One Smile at a Time
We have one mission at Marlee's Smile: Change the Lives of Kids with Cancer, One Smile at a Time. We serve that mission in two ways. The first is to provide a custom Build-A-Bear to every child fighting cancer, as well as their siblings; this is to honor Marlee's giving heart as she knew the comfort a furry friend could bring. The second is to fund targeted research of pediatric cancers, specifically sarcomas; this is to honor Marlee's dying wish that no child should have to suffer the pain and hopelessness of cancer treatments currently available to children.

Bears
Marlee's Smile is dedicated to continuing Marlee's legacy of providing bears to kids with cancer and their siblings. Changing the world for kids with cancer, one smile at a time.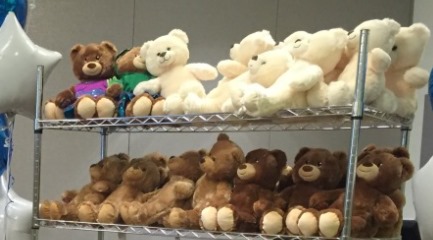 Research
A portion of Marlee's Smile expenditures each year goes to funding childhood cancer research so that one day we will no longer have a reason to buy bears.